Treatment List & Prices 2017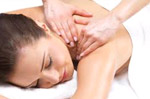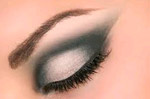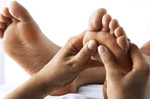 WALMER HOLISTIC TREATMENT MENU 2017

Holistic Massage
This deep relaxation massage viewed holistically health is seen as a balance of the mind, body and spirit and if this balance is upset, sickness results. The therapist will intuitively detect where stress has accumulated within the body and massage will help maintain balance. Holistic massage is also suitable for expectant mothers.
Full body, 1 hour € 50
Back, neck and shoulders, €40
Deluxe 1 ½ hour €85


Hot Stone Massage
This timeless healing technique combines therapeutic massage with smooth heated basalt stones & warm oils to help increase circulation, improve energy flow, detoxify & rebalance. Hot Stone Massage often achieves a deeper state of relaxation, health & well-being than a typical massage. Tired, sore & aching muscles are relaxed & tensions held at the deepest level are released.
Full Body 90 mins €85
Back, Neck & Shoulders 50 mins €55


Indian Head Massage
Indian Head Massage is the ancient form of head, kneck and shoulders massage which has a profound affect on the whole body. It is also used to stimulate or sedate the nervous system and is excellent for relieving migraines.
€40 per session (with oil €45)


Aromatherapy
Aromatherapy is a relaxing massage used to treat both physical and psychological disorders with the aid of specifically chosen essential oils extracted from herbs, flowers and spices.
Full Body Massage (1 hour) €55
Back, Neck & Shoulders, 45 minutes €50


Reflexology
There are reflexes in the feet relative to each and every organ and all parts of the body. Stimulating these reflexes properly can help many health problems in a natural way.
€50 per session


Hopi Ear Candling
Hopi Ear Candling is a pleasant and non-invasive treatment of the ears used to treat a variety of conditions. The Ear Candles create a revitalizing heat upon the head and ears, which soothes, relieves and relaxes. This is a fantastic treatment for those suffering with sinus problems, tinnitus, blocked ears or tempromandibular joint syndrome.
Cost: €40


COMPLEMENTARY THERAPIES


Acupuncture
Acupuncture is a complex medical system that is used to diagnose and treat illness, prevent disease and improve well being. It can focus on physical, psychological, emotional or spiritual problems. Acupuncture originated in China more than 3,000 years ago and due to it's proven effectiveness, has been embraced throughout the world. It involves the insertion of extremely fine pre-sterilised needles at predetermined points on the body's surface to restore health.
Cost: €50


Bowen Technique
This technique is a gentle remedial and holistic therapy where the practitioner uses thumbs and forefingers to make rolling type moves over precise points on the body which stimulate the muscles, soft tissues and energy within the body prompting the body to make adjustments which help to re-balance and relieve tension and reduce pain.
1st visit approx. 1 hour session € 60 Subsequent visit € 55


Hypnotherapy
Hypnosis is a deep sensation of relaxation where the client's subconscious absorbs the suggestion of the hypnotherapist to create the desired change and improve personal health and well being. Assists with all life goals – stop smoking, ideal weight, confidence, anxiety, study skills, public speaking, relationship problems and much more.
1 hour € 75 Free introductory consultation For More Information visit


Integrated Energy Therapy (IET)
Integrated Energy Therapy, developed at the Centre of Being, by Stevan J. thayer, is the next level to heal with the energy of Angels. IET uses a divine angelic energy ray to work directly with your 12 strand Spiritual DNA. IET supports you in safely and gently releasing limiting energy patterns of your past, empowering and blancing your life in the present, and helps you to reach for the stars as you evolve into your future.
Cost: €55 per session


Kinesiology
Kinesiology uses muscle monitoring to give feedback on a person's priority issues at this time. Although the person may come with physical pain or discomfort, the problem may be mostly an emotional issue and would need to be addressed first. The following may be used to bring the person back into balance … Muscle work, balancing acupuncture meridians, stress release or flower remedies or checking food sensitivities.

Cost: €70 1 Hour Session


Past Life Regression
Have you lived before? Is your present existence just the latest in a long series of lifetimes? Deep in your memory is stored every detail of your past lives and through the gentle relaxation technique of Past Life Regression Therapy, you can access this hidden information. Through this simple, safe, enjoyable, healing process, you can learn how past experiences have shaped your present day character and how current situations may reflect a former existence. Past Life Regression Therapy can help you find the cause for current fears, re-awaken past talents, understand present relationships and release existing blocks to success in any area of your life. (Astrology Readings also available) Shirley Johnson Cert. Denise Linn USA I.I.CH,
Cost: 2 hour session €150


Reiki Medium
Reiki is one of the many names given to the healing energy we use when working with Universal Life Energy. Reiki is best known as a spiritual energy and it definitely is that, but over my years with it I equally see it as a sound practical energy that meets your day to day life as well as bringing relief or clarity if you have a deeper life story. A lot of people have. Spirit also communicates through this energy and depending on the sensitivity of the therapist, the souls of those we knew ,(that part of us that religions call eternal)who have left their physical bodies may join us in a session, for various reasons, perhaps to say sorry, or give you a kick in the but if you've become one of lifes victims, or just to let you know that their love for you continues to be a living love, or to let you know its ok to move on and that that would be their greatest wish for you. Their presence with us, of course, is up to them and the same applies as with the energy I follow them they don't follow me. Whatever is best for the client is exactly what will happen when they come for reiki energy.
One Hour Treatment €55


Tarot /Angel Readings
This is a way of healing through Tarot. What does the next 6 months have in store for you? By using the cards it gives us an indication of opportunities, options & possibilities that are coming our way. A mix of tarot/angel & other cards are used for readings.
Cost: €50 per session.


Thought Field Therapy
TFT comes from the work of Dr Roger Callahan PhD and works with the meridian system to clear emotional turmoil and/or damaging thought patterns. This therapy involves tapping specific acupuncture points in a precise sequence to dislodge trapped distressing thoughts. The positive results from this therapy will spill over into other areas of our lives. For
Pauline Bosch MA ATFT One hour Session €70


Lu'Lur Balinese Rituals
This capsule range of Indonesian body rituals designed and developed by George and Vanessa Jilly, was inspired by 15 years of travel and Spa experiences in South East Asia. The aromatic organic ingredients used during body treatments was the focus for the inspiration behind Lu'lur.
Lu'Lur Coco Cream Nourishing Massage and Body Wrap.
The Ultimate cure for your skin. A soothing Mandi Susu Rose Petal foot soak begins the treatment to soften the skin, while the essence of Rose Absolute calms the senses. Relax while warmed coconut and vanilla cream is used for a full body balinese massage to ease tense and tired muscles. You are then cocooned in a soft cotton wrap which helps intensify the nourishing
effects of the coconut cream.
Cost: €100 for 1 1/2 hour session


Lu'Lur Hibiscus & Tumeric Body Scrub.
45mins €60
This traditional Lu'Lur scrub is a delicate blend of rice powder, tumeric and essential oils of jasmine and sandlewood. The exotic mixture is sprinkled onto the skin, blended with Lu'Lur dry oil and massaged in gently before being showered off. Your newly smoothed skin is then treated to an application of Body Moisturiser which is rich in the moisturising properties of Orchid and Kukui nut oils leaving your skin sikly smooth & glowing. An ideal pre party or pre/post holiday treatment.
Cost: €60 for 45 Mins


Traditional Lu'Lur Full Body Ceremony.
Lu'lur is the luxurious pre-wedding ritual originating from the royal palaces of central
Java. The term loosely translates to the Javanese 'coating of the skin'. Our Lu'lur experience begins with a traditional Balinese massage to relax and soften prior to the coating of the skin. This is followed by a Tumeric and Rice powder scrub enriched with Sandalwood and Jasmine, which exfoliates and infuses your senses with the sweet smelling aromas of south East Asia. The Lu'lur body ceremony continues with a Mandi Susu luxuriously aromatic shower with creamy bath of rose petals and yoghurt. After the softening powers of the Mandi Susu, the ritual is completed with a richly fragrant Lu'lur body moisturising and facial anointing of Lu'lur Tamanu and Jasmine oil. Give yourself time to experience this wonderfully nurturing treatment that is steeped in tradition.

Cost: €130 for 2 Hour Session


Lu'Lur Luxury Foot Spa (with Pedicure)
A pampering treat for tired under nourished feet. A warm fragrant Rose Petal foot bath is prepared and your feet are placed on heated stones as your therapist carried out a relaxing scalp massage. A delicate Hibiscus & Tumeric scrub is then applied and your feet are buffed smooth. Heated Lu'Lur dry oil with camellia and marigold is worked into the cuticles while feet and legs are massaged up to the knee. A fragrant heated Coconut & Vanilla cream is applied and you relax in warm booties whilst the nourishing cocktail works its magic.

Cost: €65 1 Hour session


Lu'Lur Luxury Hand Ritual (with Manicure)
A treat for dry chapped hands. Feel the tensions of the day disappear as your hands are immersed in a luxurious warm Rose Petal & Yoghurt Mandi Susu soak. The rose petals add to this sumptious experience and have a softening effect on the skin. A delicate Hibiscus and Tumeric scrub is then applied and your hands are buffed smooth. The Lu'Lur traditional dry oil renowned in Hawaii for its healing properties is massaged into the cuticles. A fragrant heated Coconut & Vanilla cream is applied to your hands and you relax in warm mitts while the nourishing cocktail works its magic. A nourishing conditioning hair mask of China Rose Hair Reconstructor is also an optional addition to each Lu'Lur treatment.

Cost €60 1 hour session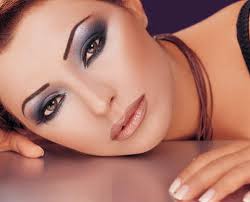 BEAUTY TREATMENTS
Walmer Clinic now offer a full Range of Beauty Treatments, Luxury Facials and Pampering Body Treatments.


DERMALOGICA FACIAL:
Customised to each individual by our Dermalogica Skincare Experts
This facial treatment is customised to meet your individual needs, allowing the therapist to design a personalised treatment, which will leave the skin healthy and glowing.

Cost: 1 hour €55


FACE MAPPING
Your skin is what the world sees as you. And, sometimes, it just has a mind of its own! Learn how to identify and address your individual skin concerns. Ask your Therapist about Skin Mapping today
ADVANCED SKIN CLINIC
Meso Vytal Therapy €85
Glycolic Facial €65
Dermalogica Bio Surface Peel €85
Semi Permanent Make up Price on Application with Consultation

EYE CARE:
Lash Tint €15
Brow Tint €10
Brow Thread and Design €15
Eye Combo (all 3) €30
Eye Lash Extensions €75
HD Brows €35

WAXING:
Full Leg incl Bikini €50
Full Leg €40
Half Leg & Bikini €40
Half Leg €30
Bikini €20
Arm €30
Underarm €15
Eyebrow €10
Lip or Chin €10
Back €40
Face €25

HANDS & FEET:
Manicure €30
Pedicure €45
French Polish €5 extra
Shellac €35
UV Polish €30
Gel Nails €55 per set
Eye Lash Extensions €75
Spray Tan - various, please call us today for a price


Sports Injuries Clinic
Remedial Sports Massage €60
Orthopaedic Massage €60
Dry Needling €50
Tapping €40
Injury assesment & Pain Management with various techniques to bring body back to balance and ease €50 per hour


Pitch Side Assistance on Request